1. Add a YouTube section
To connect your YouTube channel to your The App Match app:
1. Go to the menu My app > Sections
2. Click "Add a Section"
To learn how to add a page on your app, we invite you to read the following Online Help: How to create sections for your app
Select the YouTube section.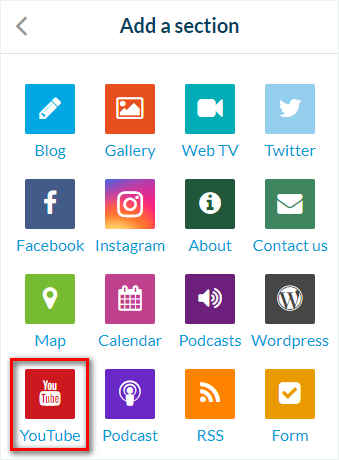 2. Settings
From the panel on the right, setup your section.
1. Add a name to your section.
2. In the section's settings, fill in your Username or Channel ID.
This is the name or series of characters that appears in the URL to your YouTube channel.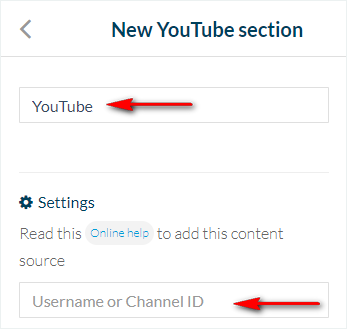 3. Click the "Add" button.
Your YouTube channel is now connected to your application!
Note:
– The YouTube section will only display the videos from your channel, not the comments.
– When creating filters, we manage up to 250 playlists by YouTube channel. If you have more than 250 Playlists, they won't all be available in the drop down menu.