1. Activate sharing
To allow your users to share content from a section of your application, activate the share icon on the corresponding section:
1. Go to the left menuMy app > Design > Sections (in our example, a Blog section)
2. Edit the detail template of your section form
3. Check the option Share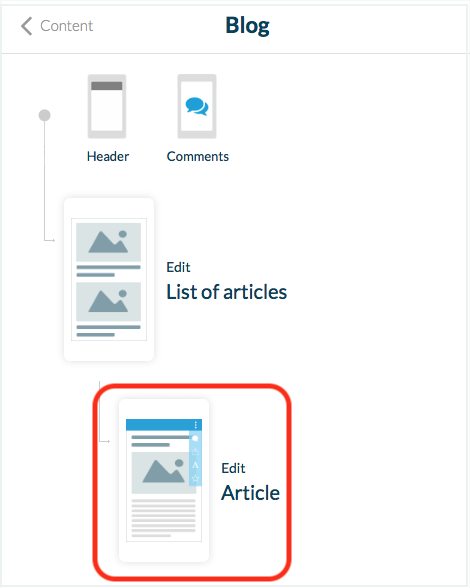 4. Go to the menu Publish > PWA > Update to publish your modification so it is visible in your native application (iOS and Android) and in your PWA.
2. Native sharing from the application
From the native apps:
1. Click on the share icon in a given article
2. Select the social apps* installed on your phone (Facebook, Twitter, Whatsapp, SMS, etc.) you want to share your content in.
*In order for sharing to be possible, you must already be connected to your social applications.
For example, to share content on Facebook from the application:
-The Facebook application must be installed on the phone
-You must already be connected to the Facebook application (and for iOS, in the phone settings).